Tennessee


Sovereign Pest Control is proud to provide reliable personalized pest extermination and management services to Nashville locations. If you're looking for reliable professional exterminating services, you can trust Sovereign Pest Control's certified licensed inspectors and technicians to handle your pest or termite problems. Our technicians will inspect your home for entry points, suggest an efficient plan suited to your specific needs and implement a solution protecting your home from unwanted pests. For effective extermination treatments, exceptional customer service and, for your convenience, we schedule Exact Time appointments at your location.
Service Areas – Nashville, Tennessee
Cheatham County | Davidson County | Montgomery County | Robertson County | Rutherford County
Sumner County | Williamson County | Wilson County
Georgia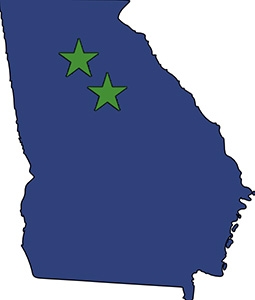 Sovereign Pest Control is honored to serve the College Park, Atlanta area and surrounding counties. Services include the prevention and extermination of Termites, household pests, along with outdoor treatments for Fleas, Ticks, Fire Ants, Bees/Wasp nest removal and Mosquitoes. Since you may encounter pest problems as the seasons change, that's why we offer "Service When You Need It" at multiple locations. If you need us, we will be there for you. If you have a current Termite or general pest control issue, want to protect your home, call us today to schedule an appointment.
Service Areas – College Park and Atlanta, Georgia
Cobb County | Cherokee County | Clayton County | Dekalb County
Douglas County | Fayette County | Forsyth County | Fulton County
Gwinnett County | Paulding County | Rockdale County
Texas

Sovereign Pest Control is proud to provide reliable personalized pest extermination and management services for residents of Austin, Dallas, Fort Worth, Keller, Houston and San Antonio. Our certified licensed technicians are committed and dedicated to providing premium exterminating services to handle pest or termite problems at your locations. For effective pest control treatments and exceptional customer service, for your convenience, we schedule Exact Time appointments.
Service Areas – Austin, Texas
Bell County | Hays County | Travis County | Williamson County
Service Areas – Dallas – Fort Worth – Keller, Texas
Collin County | Dallas County | Denton County | Rockwall County | Tarrant County
Service Areas – Houston, Texas
Brazoria County | Fort Bend County | Harris County
Montgomery County
Service Areas – San Antonio, Texas
Bexar County | Comal County | Guadalupe County
Sovereign Pest Control Customer Reviews
T Scott

February 19, 2022.

Awesome awesome awesome!!

Linda Flores

April 30, 2020.

Our technician, Kelsey did a great job.

Karen Gonzalez

August 26, 2019.

An awesome company. Chelsea and Garrett are always on time and really do a thorough job. They really go out of their way to please the customer. We've been with them for 3 years now and I wouldn't think of going anywhere else!

Denis McNamara

August 22, 2019.

Chelsea is the best pest control technician. She's always on time and very friendly.

Chelsea is the best in the business! I love when other pest control companies try to get us to switch, because immediately after I share the price and service I receive with Sovereign, they say 'oh, we can't beat that'. We have used the company going on two years, and could not be happier. Chelsea is always on time, professional, and treats us as if we are family (always asking about our kids and work.) If you are looking for pest control in San Antonio, don't waste your time searching, pick Soverign and ask for Chelsea.

Sara Belmontes

June 11, 2019.

I have been working with Chelsea since 2014. She is extremely knowledgeable about her product, insects, environment and never scared to get close to a bug. She explains everything very professional and provides the best customer service.

Leah McNamara

June 6, 2019.

Very happy with these folks, particularly Chelsea our technician.