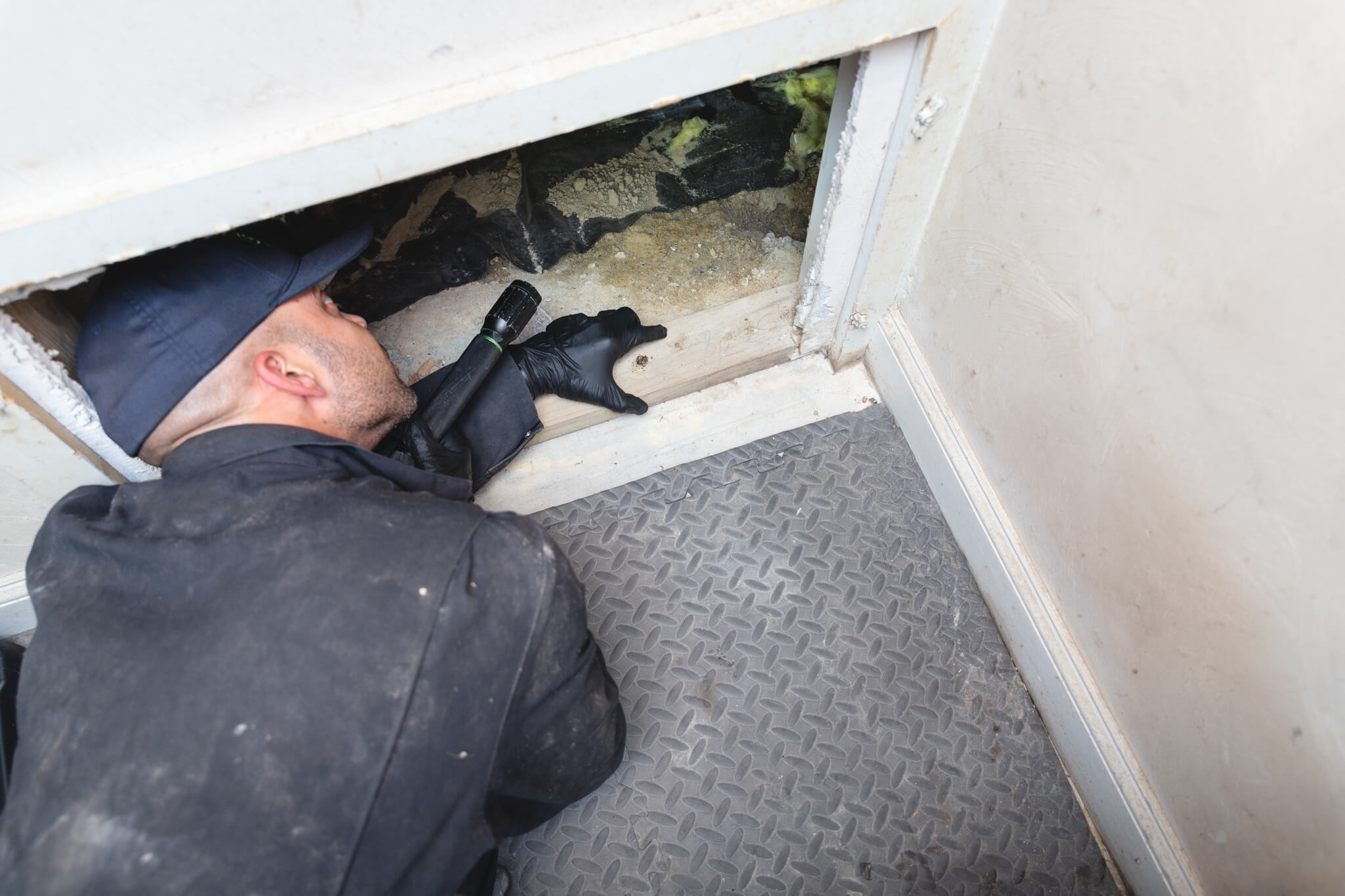 Don't Do It Yourself
Don't do it yourself may be the wisest way. You may be tempted to buy do-it-yourself pesticides at your local hardware store so that you can rid your house of bugs on your own. Before you make that decision, our experts provide the following answers to common questions:
Product Questions
How much time will spend researching, purchasing, and the correct pesticide? It can take hours to research, shop, purchase, and apply the over-the-counter pesticides. It takes weeks, months, and years of training to become an experienced pest control technician who can effectively treat a residential pest infestation.
Are the off-shelf products as effective as the products used by a professional? In many cases, the off-shelf products are not as effective as the products used by a licensed professional. The active ingredient may not be as effective and the application may only be effective for a short time period.
How much are these products going to cost? Off-the-shelf products from your local hardware or home improvement store can cost between $40 and $100 dollars depending on the insect problem that you're having.
Can I be certain that I am treating the problem correctly? It is very likely that a homeowner could accelerate the pest infestation and make the problem worse by improperly performing a pest application with over-the-counter products.
Other Do-It-Yourself Questions
Have I correctly identified the pest that I want to treat? In order to effectively treat your home for pests, the insect must be correctly identified. Our technicians are trained to correctly identify the target pest and determine the appropriate treatment. There are 17 different ant species that populate the Sovereign Pest Control service areas and the appropriate treatment depends on the type of ant being treated. And there are also pests that can be accidentally brought, for example from Canada, which require special pest control treatment.
Do I want to go into my crawl space? Many of the treatments for common household pests require an application to be performed in the house crawl space. Let's face it, most crawl spaces are dark, dirty, and a little scary. Our technicians frequently encounter spiders, rodents, and snakes in crawl spaces. A professional knows what to look for and can make decisions on effectively applying pesticides in the crawl space.
Would I be better off having a professional take care of my pest problem? Yes. It takes experience, training, and the proper pesticides to effectively treat a pest infestation. We believe that the pest control service from Sovereign Pest Control is a much better value and a more effective solution than the "Do It Yourself Approach."
Call us today to receive a free quote, we'd like to hear from you.
Number 1 Reason to NOT DIY Pest Control
Number Two Reason to NOT DIY Pest Control
Number Three Reason Why NOT TO DIY Pest Control
Number 4 Reason to NOY DIY Your Pest Control
Top 5 Reasons Not to DIY Pest Control: Reason #5
Sovereign Pest Control Customer Reviews